The "Palio delle Barche" is a traditional boat race both on water and through the streets of Passignano in which the different "rioni" of Passignano challenge each other in a historical re-enactment, accompanied by musical productions, and local cuisine. The Palio delle barche commemorates the last stages of the Perugian civil war when the small militia of the Oddi family had to take their boats on their shoulders and hide in Passignano castle, followed by the military of Balgioni and Della Corgna. The re-enactment of the event involves about 160 people (40 for each rione) in a hard fought competition.
The race take place each last week of July.
For further information: http:// www.passignanosultrasimeno.org/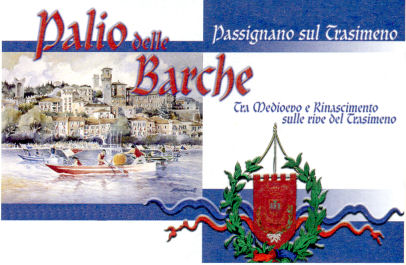 Passignano sul Trasimeno is 36km far from "Poggio del Papa".